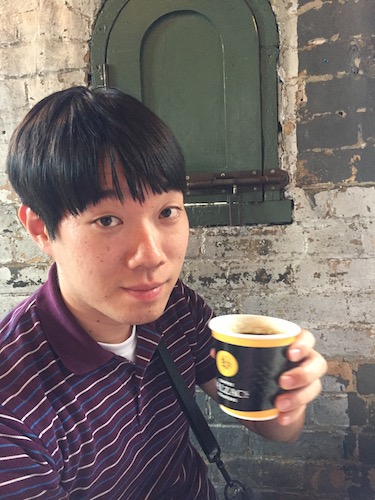 Chang Hyun Park
Hello, I am Chang Hyun Park. I am a PhD student at the Computer Architecture Lab, School of Computing, KAIST.
My advisor is Professor Jaehyuk Huh.
Prior to joining KAIST, I received my B.S. from Hanyang University. Contact Information

Email:
changhyunpark [_a_t_] calab.kaist.ac.kr
Linkedin Profile
Google Scholar
Snail Mail:
Computer Science Dept. KAIST
291, Daehakro, Yuseong-gu
Daejeon 34141, Republic of Korea
---
Research Interests
My research interests are in the following:
Architectural support for system softwares: both native and virtualized.
The virtual memory system and address translation, cache and memory systems.
Virtual memory system & address translation for emerging memory systems such as stacked DRAM and NVRAM.
Improving TLB shoot downs on state of art systems, and TLB organization on GPUs and Accelerators.
My CV is available here
Publications
Jungi Jeong, Chang Hyun Park, Jaehyuk Huh, and Seungryoul Maeng,
"Efficient Hardware-assisted Logging with Asynchronous and Direct Update for Persistent Memory",
accepted for The 51st Annual IEEE/ACM International Symposium on Microarchitecture (MICRO), October 2018
Jeongseob Ahn, Chang Hyun Park, Taekyung Heo, and Jaehyuk Huh,
"Accelerating Critical OS Services in Virtualized Systems with Flexible Micro-sliced Cores"
The 13th ACM European Conference on Computer Systems (EuroSys), April 2018 [PDF]
Chang Hyun Park, Taekyung Huh, Jungi Jeong, Jaehyuk Huh,
"Hybrid TLB Coalescing: Improving TLB Translation Coverage under Diverse Fragmented Memory Allocations"
The 44th International Symposium on Computer Architecture (ISCA), June 2017 [PDF]
Daehoon Kim, Chang Hyun Park, Hwanju Kim, and Jaehyuk Huh,
"Virtual Snooping Coherence for Multi-core Virtualized Systems",
IEEE Transactions on Parallel and Distributed Systems (IEEE TPDS) 27 (7), July 2016 [LINK]
Chang Hyun Park, Taekyung Heo, and Jaehyuk Huh,
"Efficient Synonym Filtering and Scalable Delayed Translation for Hybrid Virtual Caching",
The 43rd International Symposium on Computer Architecture (ISCA), June 2016 [PDF]
Jeongseob Ahn, Chang Hyun Park, and Jaehyuk Huh,
"Micro-sliced Virtual Processors to Hide the Effect of Discontinuous CPU Availability for Consolidated Systems",
The 47th Annual IEEE/ACM International Symposium on Microarchitecture (MICRO), December 2014 [PDF]